Main content starts here, tab to start navigating
A Haven for Carefree Leisure and Breezy Hospitality
Our 18-room boutique hotel in Miami Beach is the oceanside retreat you've been yearning for. Relax on our rooftop pool deck, reenergize with a complimentary yoga class at State of Yoga, and discover your new favorite dish downstairs in our restaurant.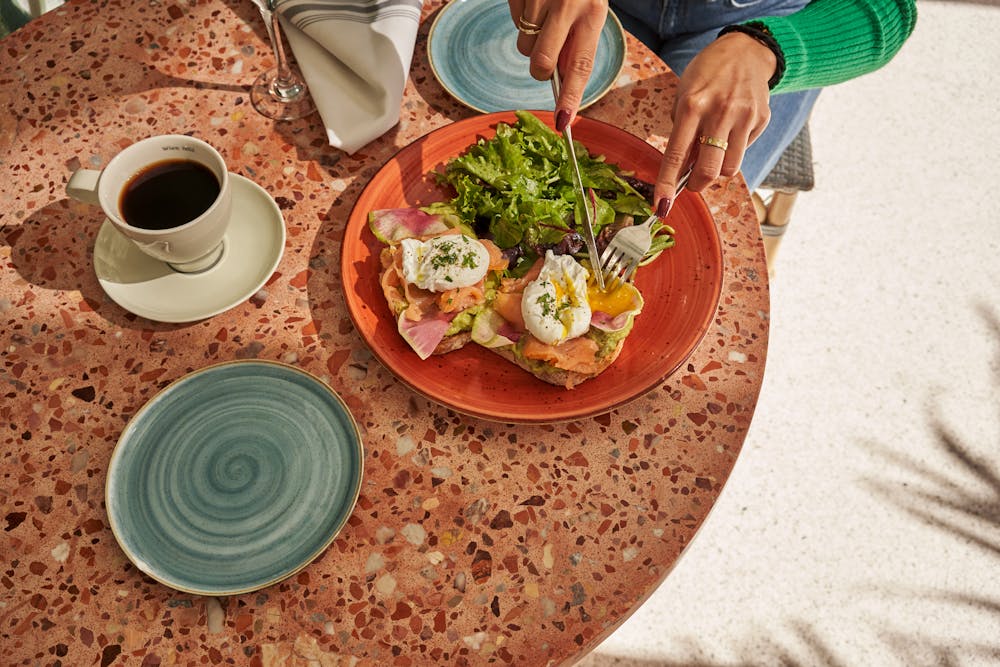 Soak in the present amid a warm and welcoming vibe where locals frequent and visitors escape. Evoking that small-town feeling, we stand for everything that sun-kissed coastal living should be, and offer a very different experience than your typical Miami hotel.
We call to those who seek adventure in a foreign yet familiar place and want to experience new destinations through the eyes of its locals. Tucked away from all the hustle and bustle of the nightclub scene, we offer no flash or frills, just bright and carefree bliss.